Coaching people for very long and you still feel that your reach is not broad enough? Do you feel that people are not aware of you? Or you have just started with life coaching and looking for increasing your reach and awareness?
To all these questions this post is the answer. All you have to do is stick with me till the end.
"99% of people don't market in the year we actually live in."

Gary Vaynerchuck
That is why you are not having a broader reach and aware audience. The marketing tool of this era is social media. Most of the people are using it day and night scrolling and talking to friends about the next hot thing.
Facebook has about 3 billion users on it and daily logins are happening which is making it the one of leading Social Media platforms. With Instagram and WhatsApp acquired it has become a giant. Targeting an audience with just Facebook can help you even show your presence on Instagram and WhatsApp too.
Were you leveraging this platform or you weren't? Doesn't matter. But now you DEFINITELY SHOULD.
But does Facebook and its Advertising platform is for life coaches? Let's find out –
Do Facebook Ads Work for Life Coaches?
Facebook is the social media platform with the highest amount of users. It is working and bringing results for every business and advertiser. Facebook Ads need to be mastered if you are educated with results bringing tips and guidance. That is why this post is here for you.

Facebook Ads work for life coaches. Many of the coaches are converting leads from Facebook ads into their clients. Many are reaching the audience they wanted and increasing their awareness. All because of Facebook Ads. If it is working for them why you think they won't work for you? If you have doubts and you are looking for a definitive guide.
I, as your Ads Consultant, am here to clear your doubts. Everything that will help you in advertising as a life coach on Facebook is in this post. Let's dive in!
Advertise through Facebook Ads For Life Coaches
Facebook Ads are an easy and cheaper source than any other advertising platform. To get started with advertising as a Life Coach with Facebook Ads we need the following –
Facebook Page & Facebook Ads Account. It will only take you 5-10 minutes to set it up if you don't have them until now.
As you have set these up, you are ready to start running Facebook Ads. To run ads that bring results for you I have enlisted the tips that help you convert more leads. Let's see what are these –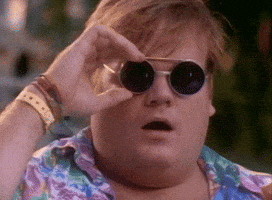 Tips For Facebook Ads For Life Coaches
These tips are in the same order in which you will start an Ads campaign.
Facebook Pixel
Before starting the ad campaign. I would suggest Installing Facebook Pixels on your Website. Learn from here. This will help you to get the data from your website where your audience navigated on your website. The longer the Facebook Pixel stays the more data can be acquired.
Make sure you do it before starting any new campaign.
Objectives
There are many objectives you can choose from –
When starting with Facebook Ads you want to warm up the audience by making yourself familiar with them. So we will start with Brand Awareness & Reach. These Ads will be helpful for you to get Awareness and Reach which is the most important part of a Life Coach.
Then we will show make them Like our Facebook Page with Engagement Ads. If you want them to show a video of you giving some advice to get the confidence of them. You can use Video Views.
Last, we will convert them by Lead Generation objective. This will be helpful to turn your audience into your clients.
Budget Optimization
Setting up a Budget is something that depends on you and how much you would like to invest. I would suggest showing ads for a minimum; a week to see results.
You can use also use the campaign budget optimization feature to automatically distribute the budget in real-time to the best-performing ad sets. This makes your ad cost-effective.
Location
You can use location as a targeting metric. You can cover a certain region or a whole country.
If you are an online coach. You can even target different countries with different ad sets.
But if you want to show your ads to locals aware them about your life coaching. You can do it too. You just have to choose your location and you can target an audience from 3 miles to the whole city in a radius.
Age and Gender
Target your audience based on Age and Gender. Make sure your ad is relevant to the age you are choosing. If you are showing some gender-specific ads. This metric will be really helpful for you.
Make sure you narrow your audience to get the best out of your ads.
For Example, If you are showing marriage related ads to 18-25 years of age. Then it means your ads will not be effective and worth the dollars put in.
Detailed targeting
You can target your audience by the details like Demographics, Interests & Behaviors.
Now you have to answer the questions like –
What would be the Interests of my audience?
The behaviors do you want to target
What marital status you are targeting?
What other life coaches they should be watching?
These are few questions which will help you get what kind of audience you want to target. Make sure saving this audience as it will be helpful in the next tip.
Lookalike Audience
Using the audience you have created in the previous step. You can use the Lookalike Audience feature provided under the audience section of Ads Manager.
This will help you create the lookalike of your created audience. This audience will have similar interests and behaviors like your saved audience. This gives you a more broader audience to show your ads too. I told you Facebook is going to help you in the reach!
Automatic Placements
Now you are provided two options of where you would like to place your ads. You can select Automatic Placements. This helps to seamlessly deliver the ads in the placements that were most likely to provide the best results at the lowest possible cost. You can also use Manual Placement for a certain type of ad.
Creative
Using a mobile-first creative including a scroll-stopping offer is crucial for capturing your target audience's attention. You can use a seminar photo or a testimonial from your client in a video to make your creatives impressing and eye-catching.
The main point is making you audience to stop scrolling and see what you are providing.
Ad Copy
To make an Ad Copy. You must have Compelling and Selling words. You need to convince your audience. Why you are the best and how you can be helpful for them if they sign up?
You have to make them stick with the Text and Headline. As after the creative. it is the text they are going to read. You also have to keep it simple and concise.
You tell me. Will you read a lengthy paragraph if an ad pops up in your Facebook Feed?
No! We need quick information as the attention span is way too low.
Landing Page
Make sure your Landing Page is having a smooth and easy experience for your audience that took the Call-to-Action. A better way is using the Facebook Lead Form. If you don't want them to land on a landing page because you don't have one. These are the form provided by Facebook which helps your audience to fill the information which gets filled automatically. Facebook has all their information which lets this happen.
You didn't even make them leave the App and you have cut the cost that Facebook charges. Because of redirecting to another website.
Testing Ads
Now you have run some ads. But you are not trying different creatives or different texts?
Facebook helps you run the ads by duplicating the ad. you can modify it.
Now run both the ads. The ad that performs better, let it run. Kill those ads which don't help you in converting. This can also be helpful for you to know what kind of Ads work?
Facebook Ads for Online Coaches
As an online coach these few tips can help you –
E-Book Download Ads
Run the Ad promoting your Ebook. Keep the "Download" as a call-to-action button for E-book that is linked to a landing page. This will be a lead form where your audience could provide their contact information and then access the materials. You have promoted your product and got the lead with one ad. Amazing right?
Next up,
Video Ads
You can open the front camera and record a video guiding your audience with some help. You can use this to stop people from scrolling and see your ad. As you have recorded it without any costly video equipment. This ad will look more like a normal post in their feed.
Next up,
Messenger Ads
You can use Messenger Ads. If you don't want a landing page or a Facebook Lead Form. You can use Messenger ads. This will make your audience landed in an interactive Messenger experience. By providing an easy-to-use registration experience in Messenger.
For people who closed out of the conversation early and did not submit the details. Send them a timely reminder within 24 hours to remind them to submit.
Concluding Facebook Ads for Life Coaches
We are done learning about the tips and strategies to apply to run Facebook Ads and get more clients. Now let us conclude this post.
Make sure you use the best of Facebook Ads. Try and test them out. Use Facebook Analytics to know how your ads are performing and make decisions based on them.
CTA (If you feel you are unable to apply Facebook Ads. Don't worry. We got you covered. Mail us at help@adsconsultant.net.)