When it comes to finding a contractor. Every person hops on Google's Search Bar. Because here we find the best results of local contractors meeting our needs and also the reviews provided by other people.
But if you're not appearing in the search results. How will you be getting more leads?
To help you rank at the top whenever searched for certain keywords related to "Contractors". You will be visible to your audience and you will generate leads.
So let us now learn how to rank higher than our competitors and how to steal customers ethically?
SEO for General Contractors
By applying SEO on our website we can get more visibility amongst our audience. We are targeting our local audience based on the keywords they must be using to get to us.
Using these and other few tips (which I will talk about in a minute) we can easily outrank our competition.
More than 1.7 million searches per month are done for contractors, 4.2+ million searches per month for home builders, 2.8 million searches per month for plumbers; and 1.2+ million searches per month for roofing services.
This data shows that why we need to optimize our website for Google's Search.
This article covers the following SEO for Contractors-
To get the following SEO results, keep reading the article till the end –
Higher SERP (Search Engine Result Page) Ranking using keyword targeting.
Increase in Local Visibilty of your Contracting business.
Lastly, more leads generated and getting called on phone with the help of website optimization on weekly basis.
Local SEO for Contractors
Search Engine Optimization or SEO is optimizing the content or website to make it rank in the Google Search Results. As whenever our prospective audience will be searching for a keyword we are targeting. We pop up on the result page in the first place.
Local SEO is also SEO. In this, we target our customers with location-based keywords. These can include City Name or locality name. That is why it is called Local SEO.
Local SEO can be really helpful to get traffic from local customers who are searching for local services of contractors. You showing up in the results with being near to their home. It will be helpful for you to get the customers that will convert.
How can we optimally use Local SEO and get the best results from them?
To address this question I have enlisted 8 points Local SEO hacks that will help you to get an edge over your competitors –
Page Optimization with Keywords for SEO for Contractors
If you're targeting "Contractors in Seattle". Your homepage and other pages must include these. This is what we are calling optimization. By doing this our site will be ranked by the Google crawlers who look for the keywords and rank them.
But what pages should one include in the contractors website?
Web Pagesfor SEO for Contractor
Before we start with the web pages, I would like to tell you that these are the recommendations I think. You can choose any web page which you think is suitable for your contractor business. Without further ado let's start –
Home Page
This is your main page. this is where your audience will land at the beginning. This should include majorly all the information to your business. You have to make this page the most keyword-optimized to rank in the SERP. Make sure this page includes navigation to all other pages. Testimonials and reviews from your customers help build social proof.
Services
All the services provided by you should be listed here. If you are into Construction, Plumbing, HVAC, Home Builders or Roofing Business. Whatever services provided by you should be enlisted in this column or web page.
Gallery
Showcase the work you have done by now in this section. You can also merge this web page with the "Services" Page as you can show what different services provide and what were the results. This entices the visitor and motivates him to take action.
About Page
This includes your vision. The faces behind the business. Basically, what your construction company is. This page will not only help to get credibility among your customer but also a formal and step into corporate.
Contact Page
This includes your NAP (Name, Address & Phone Number). You can also have a form that fills up and you can have them as your lead and can target with details provided. Make sure your NAP are clearly mentioned and are actionable.
Blog
You can also have an expertise sharing page which will actually boost your ranking as you can apply SEO on it. You can share your views on any topic or guide them on some problem. This will help you get more leads. This page can be the most Keyword Optimized.
But how to know what keyword?
Keyword Research
With the help of the following you can do your keyword research:
Brainstorming


Put yourself in the mind of your customer. What should they be searching that will link to you. Write down all these keywords and use them.

Google AutoComplete or Related Searches
Type the keywords you have brainstormed in the Google search bar. You will see autocomplete suggestions by Google. These are the keywords people are also searching for. You can also scroll all the way to the end where you will find Google Related Searches. You can use these to get more keywords to rank for.


Google Keyword Planner


You can use the Google Ads free feature of Keyword Planner. Here you can learn which keyword has the highest amount of traffic volume. This then becomes easy for you to segregate your keywords according to them.

Keyword Everywhere
You can use a tool names Keyword Everywhere. You can use it as Chrome Extention. This then shows you the keywords related and gets you the keywords you should be using.

Ahrefs
A paid tool helps you get more insights into the keyword you are targeting. This helps you to target only the keywords which will help you. Otherwise, you will be stuffing too many keywords which might not even bring results.
Better User Experience
Optimizing keywords and putting them into your content is one thing. But if your website is not compatible with Mobile or it takes too much time loading. Then no matter how better your content. You will have a high bounce rate.
Increasing Page Speed
Your webpage should take a maximum of 3 seconds to load. Otherwise, you'll face a high bounce rate. To check your page speed you can use Neil Patel's Free Website Audit Tool.
You must have a high page speed. To have a high speed you can optimize and compress images. You can use cache plugins that help you clear the cache data to boost your website speed.
Remember! The attention span of humans has drastically decreased. If your site loads too slow. They will go back and tap on the second-best result.
Mobile-Friendly Website
Like, everyone, these days are using Smartphones. Curating websites around mobile users is important than ever. Make sure you check if your website is already mobile-friendly. Many plugins can help you get a mobile-friendly website.
Title Tags and Meta description
Optimizing Title Tags and Meta Descriptions are important parts of content writing. This is the part by which your content will be clicked/tapped.
The title tag is the main headline by which a person knows what the content is about and clicks it to redirect to the website. This should be in H1. Make it appealing that people click it through. The character count of your title tag should be between 55-65 characters. Check your title tag if it fits or Google's Result Page not.
Meta Description is the summary of your web page. It tells the user what the webpage is all about. If you haven't optimized meta description make sure you do it. Otherwise, Google pulls the first 150 characters from your site which doesn't make sense.
Image Optimization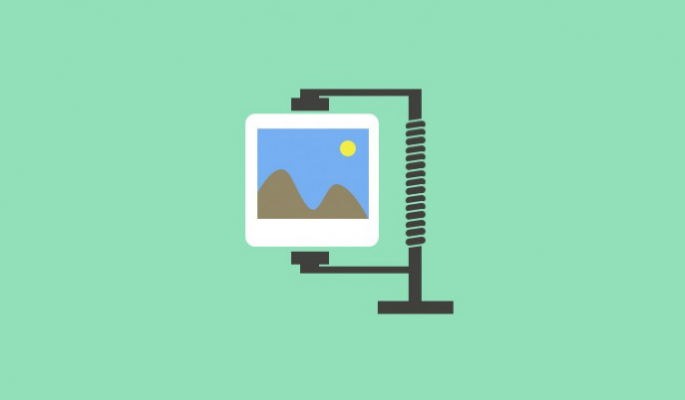 Make your images optimized with Alt Tags. These are the tags that google bots reads to know what the image is about. It ranks it in the Google Image Search column. If you're showing the construction processes or the final property. Make sure you give them Alt tags. By doing this your Services will also rank in Google Image search which will help you get traffic from even there.
Image optimization also includes the compressing of your images that help to boost site speed. You can use plugins like WP Smush.it for this purpose.
Backlinks
Backlinks are the kind of votes which other websites give to you by linking your website in their content. This will help you get credibility as Google will check the backlinks. If you are linked to high authority pages. These can be national directories. Your website then will be pulled up in the rankings.
Link building is an easy process. You can apply it by making connections with the national directories and other websites with whom linking can be profitable. Also, you can use people in the same niche or industry. You can link their content and they can link yours. By using Ahrefs Backlink Checker, you can also see to whom your competitor is linking. This is a helpful way to boost your rankings and get an edge over your competitors.
Broken Links
To check broken links you must have an account with Google Search Console if you don't have one by now. You can set up your Google Search Console Account within few minutes.
This will help you track the broken links of your website and shows you how you can fix them. You can then either do it yourself or mail your developer to do it for you. These broken links are actually the links that are not opening because of some errors. Broken Links can appear if you have redirected your website and not apply 301 Redirection. These broken links affect your rankings. Make sure you find out the broken links and fix them.
Google My Business
Claim your profile at Google My Business is really important for you. Whenever a person will search for "Contractors in Seattle" he/she will be shown the names of businesses like this –
To make sure you are listed here. You must have a Google My Business Account. This will help you boost your rankings. As it is found that businesses listed in Google My Business are ranked higher in SERP.
You can motivate your clients and upcoming clients to review you on Google. This will help you have a great profile that will be picked by your targeted audience because of the reviews. They will redirect to your website or will call you. Make sure you have a dedicated Call Button available.
Citations in Local Directories for SEO for Contractors
As we were talking about backlinks and having linked to national directories. Get yourself cite in directories like Yelp and Yellow Pages can help you get more visibility. Having profiles at these places and having good reviews. You get ranked higher on the result pages.
These local directories become really helpful as they have already coming traffic and people search for their needs in it. As you have your citation in them. You can have more traffic and get more leads. This boosts your rankings and you can beat your customer.
Conclusion for SEO for Contractors
Congratulations!
You have ethically taken the customers of your competitor plus you have added the new customers too.
No matter which contractor you are and were looking for SEO. This guide will be really helpful for you to rank higher in the Google Search Engine.
CTA (If you think it is too much work and you don't want to stay away from your clients.
No problem!
If we can rank for SEO for Contractors, we can surely make you rank for your keywords. You can mail us at help@adsconsultant.net and the rest is on us. We will help you rank higher and make you more visible in your local area.)