I'm here to guide you with Real Estate SEO and help you rank at the top when someone searches for Real estate in your area.
If you are a Real Estate Agent you should be using SEO. Why?
Do you know that about 95% of people search on the web before they buy a home?
No. Right?
This is the reason why. So without further delay –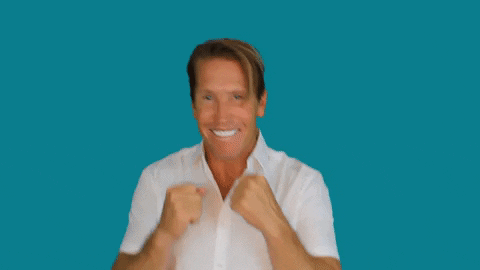 What is Real Estate SEO?
Real Estate SEO is a way to get traffic without putting in any monetary investments. All you have to invest is time.
Search Engine Optimization or SEO is optimizing our content. To make it appear in search engines. As Google is the most used search engine. We will be optimizing it to get ranked.
Google provides people a platform where they can get exactly similar to what they are searching for. By getting the information they need on your website. Google pushes your website higher in the ranking of Result Pages.
SEO for Real Estate Agents is all about getting on the top of search results when searched for keywords related to "Real Estate". (More about keywords later)
So how to do it?
Well, we have to show Search Engines that why our content is the best and why should they rank us. We will do this by optimizing our content and with few tips which we will learn by the end of this topic.
Real Estate SEO is really helpful to get more leads. That is why you must set up a website if you don't have one. Because who doesn't want more leads cost-effectively?
Using SEO is important for you to use as it is where buyers and sellers are looking for you. And you need to be here.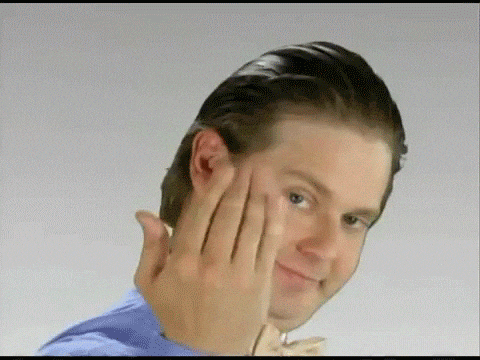 Getting Started with Real Estate SEO
Create a Website
To get started with real estate SEO. You need a website! This will give you an amazing advantage over your competitors. You have a website and you are listing properties here. You are providing your expertise here. With this all combined you will be easily ruling out other agents.
But how to create the best website for Real Estate?
This video will be helpful to guide you through steps to create an amazing website for your Real Estate business –
Creating a website with WordPress will be really helpful as it includes plugins that can be handy in many ways.
Next up,
Web Pages for Real Estate
Having different web pages for different topics. This saves you from crowding one page with all the information. Having a distinct page for separate topics creates a smooth experience for users.
Homepage
It is your reception page. From here people land at first. This should include the keywords you rank for. This helps you get more visibility. You present your information about your agency.
Make sure there are clear navigational options on this page. So that users can navigate to other pages like the "Contact Us" page.
It will be really helpful if you add a testimonial to this page. It will be social proof for your users. You can also add the number of clients serve and the number of properties you have listed or sold etc.
Property listings
This is where you list all your properties. Make sure you have an amazing user experience because that's what attracts the user, the most.
Use Gallery Widget to list images and information of the property
Embedded maps that allow users to know the location
Sharing buttons that will help them share it with family and friends
The page should contain floor plans, videos, virtual tours, price information, location, description, plus any other relevant information for would-be buyers.
About Us Page
You don't have to just post your listings. You also have to use it to showcase your company or agency. The values of your company, the goals planned, and also the people operating.
You can also give social handle buttons to navigate to your social media. You can also post headshots of your key members. This can help to increase your credibility and trust with customers.
Contact Us Page
Create a contact page that provides NAP i.e. Name, Address, and Phone Number. Make it a simple and neat designed page. As users need to contact you. It should be a seamless experience for them.
Blog
Create a blog page where you share your expertise with different topics in Real Estate. By doing this you can help local people with real estate queries. This in turn will help you to get chosen over any other agent.
Blogging is the best way to use long-tail keywords. You can also use it to educate people with your expertise and tell locals about your skills in the real estate field.
Real estate advice
Real estate news & seasonal updates
Local news, events, & reviews
Featured listings, buildings, or developments
A blog helps you to get the client base. It establishes your agency as an expert in the field. Lastly, it promotes your website via search engines (SEO).
Cheatsheet for Real Estate SEO
Here is the cheat sheet to help you with Real Estate SEO. With this, you can easily and quickly scale your real estate business without any difficulties –
Google My Business
A Google study has shown that when doing a local search using a smartphone, around 50% of consumers visited the store in one day.
This is why you don't have to be only on your website. You should create and own your business at Google My Business.
You need to fill all the information exactly similar to your website. This helps Google to give you credibility over your information.
Using Google My Business helps you get reviews. This will help to rank higher because of the great reviews. This also helps to rank in Google Map Searches.
Keywords
Using keywords which your customers are using to search are the keywords which you should be targeting. You can do your keyword research with help of these ways –
Brainstorm Keywords
Try to write down the keywords you think your customers will be using to search. Put yourself complete in their mindset and write down all these keywords. This is how you can get tens of keywords.
Google Autocomplete or Google Related Searches
You can use Google to help you guide the keywords you brainstormed. Enter this one by one in the search bar. Now you can see the options in the drop-down menu. These are the keywords that people are also searching for. You can use these and add them to your keyword research list.
By scrolling all the way down to the end of the results page you can find more of such keywords. You will find out Google Related Searches. They guide you with the searches people are making similar to your search. Copy these and add them to your keyword list.
Tools for Keyword Research
If you don't get the keywords from Google. You can use free tools like –
If you want more detailed and refined data. You can use these paid tools also –
Don't overdo your keywords. I surely have provided you different tools. But don't get confused among too many keywords that you make your content sounds generic.
Meta Titles & Meta Descriptions
Optimize your Title tags and headings with keywords. This will help you to get ranked for the keyword you are targeting.
The title tags are the headline of your article. They are what shows up in the tab of your browser when you open a new page. Every page should contain only one h1-tag to make the title clear to Google.
Meta Description is an excerpt that shows below your title tag in results to searchers. Optimized meta descriptions also often mention the content's keyword up-front. As these are manually updated and not retrieve by Google Bots.
If you are using WordPress. A plugin called Yoast SEO WordPress plugin can be very helpful in optimizing both of them. It also helps you to make your website and content SEO-friendly.
Plugins Useful
Plugins that are useful for real estate SEO include –
Estatik – An excellent map view, mortgage calculator, and slideshow widget, which makes it a great plugin to add to a WordPress site.
WPL Real Estate – The plugin simply connects to MLS. It's more than just searching a list of attributes such as widgets.
WP-Property – You can add detailed information with a large number of fields to add rooms, bathrooms, areas, functions, etc. It also has Google search map integration.
Optimize images
When people are searching for commercial or residential property. Google Search Image is used widely. You have to make sure all your images are well optimized with the Alt-Tags. Alt-Tags are the tag that helps Google know what the image describes. This helps you to boost ranking in the Image Section of Google Search which will be really helpful.
Use WP Smush.it to compress images and reduce the page loading size which we will describe in the next step.
Mobile-Friendly Site & Page Speed
With around 50% of users using phones to search. It becomes crucial to make your website mobile-friendly. You can use AMP to make your web pages mobile-friendly. Use PageSpeed Insights to take a test to know if your site is mobile-friendly or not. You don't want your design to be not responsive for most users. Make your website Mobile-friendly which will also help you to rank higher.
Talking about Page Speed means how fast your website loads. Check your website Page Speed to know the problems and fix them.
The more time it takes to load your website, the more becomes bounce rate of users. The more the bounce rate. The fewer chances of you to rank higher.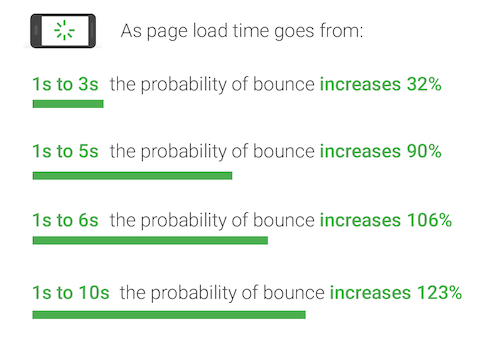 To improve your speed you can use plugins like Autoptimize which helps you clear your cache data. You can also use WP Smush.it to compress your images which will also be helpful to your website page speed.
NAP
NAP stands for Name, Address, and Place. You should keep this consistent over the net. Your social media handles, your listing in directories, your Google My Business, and your own website. These all should have a consistent Name, Address, and Place to make it easier for Google to rank you higher in the results. This gives credibility to your website.
Reviews
Post Reviews on your website of what your clients say about you. This creates social proof and trust that people like working with you and are getting amazing deals. To do this you can use a plugin called Widget for Google Reviews. This will help you show your Google reviews on your website.
You should ask your clients to review you on Google. The more reviews you have the more chances of your agency name to rank higher. It is seen that more Google Reviews even helps your website to rank higher in few months.
Listings in Industry Directories
The more you are present on local directories. The more the chances of you rank higher. You can submit your information in the following directories to increase your ranking –
Realtor.com
Yahoo Homes
RedFin
HomeSnap
Neighborhood Scout
Zoocasa
Local.com
Yelp
This will get you more traffic to your website as people are searching on these websites as it is a one-stop shop.
IDX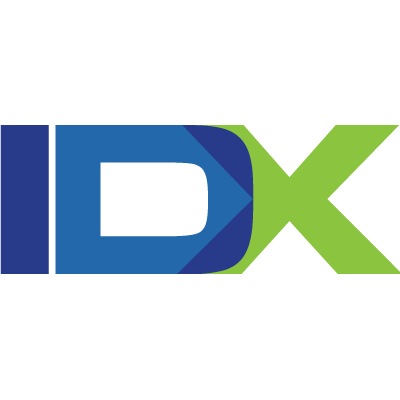 An Internet Data Exchange, or IDX, refers to the agreement between the listing agents (sellers) or brokers and the buying agents to display multiple properties of the online listing service on different websites. IDX search users are buyers or sellers of homes in the market to buy or sell real estate and make more sales. By displaying offers online, agents can reach a wider audience and better match available apartments with potential buyers.
You should add IDX by searching for IDX plugins in the Plugin section. They will help you provide with IDX solution. With this, you will be updated on various MLS.
Conclusion
This is it!
We are done applying the best SEO practices to help us get results for our website. Now you will get more leads and you will be easily visible to your prospective audience.
It is a tough process but consistency can help you get better leads with no cost.
Start optimizing your site and rank higher in Google's SERP!
CTA (If you feel it a time-consuming task but you are looking for someone to do it. You are at the right spot. We will be happy to help you with your SEO needs. Mail us at help@adsconsultant.net.)